Linoleum
A natural material with a pleasantly warm touch and long durability
Covered with ecological furniture linoleum
Our linoleum, especially developed for coating furniture surfaces, is produced by the company Forbo. This natural product, which has been manufactured the same way for 150 years, is composed of the renewable raw materials linseed oil, resin, wood, limestone flour and nature-identical color pigments. After a maturing process for several weeks, a water-based finish is applied to protect the material from scratches. Fingerprints remain almost invisible. Over the years the linoleum surface develops a lively patina. In order to keep the linoleum as flawless as possible, we offer a special care oil that also has a revitalizing effect. If you wish to take a look at the different processes in a linoleum manufactory, it might be interesting to watch following video:
www.youtube.com/watch?v=tZQ80TcKJmE
A wide range of linoleum color
The silk-matt color range of furniture linoleum includes 22 classic and modern solid colors with high light fastness. Linoleum is not available in white as it is not possible to be produced in a natural way. If you cannot decide between light and dark or bright and muted colors, your tabletop can be coated with linoleum on both sides. For example, in combination with an E2 or Eiermann frame by Adam Wieland or the Sinus table frames by L&Z.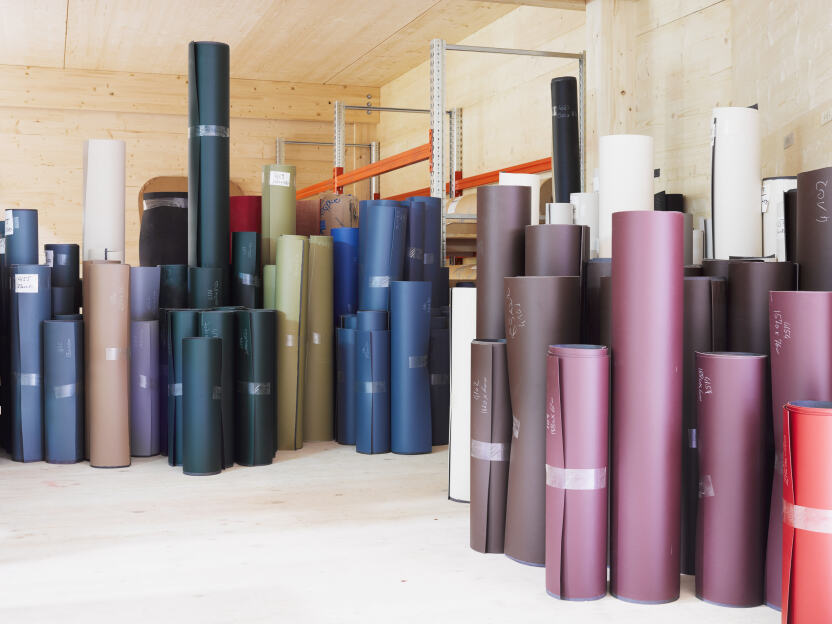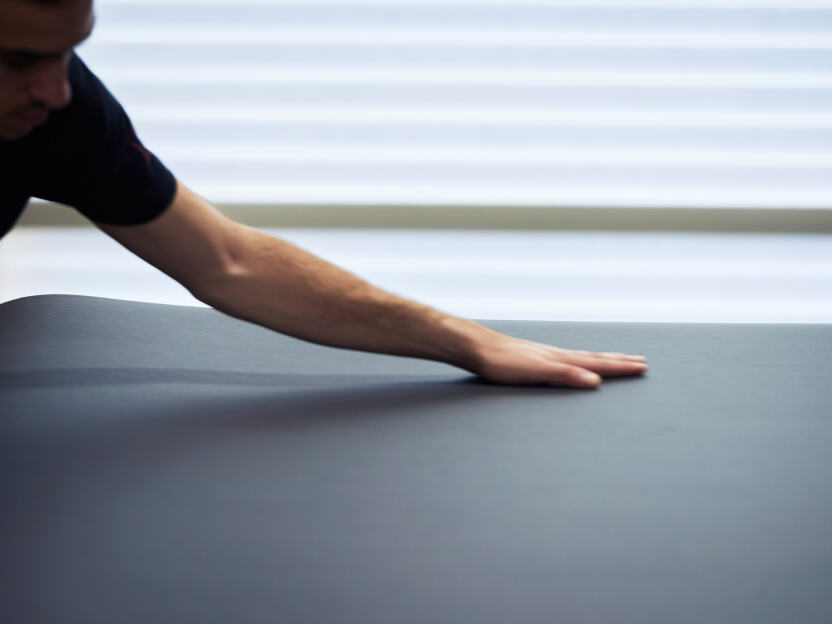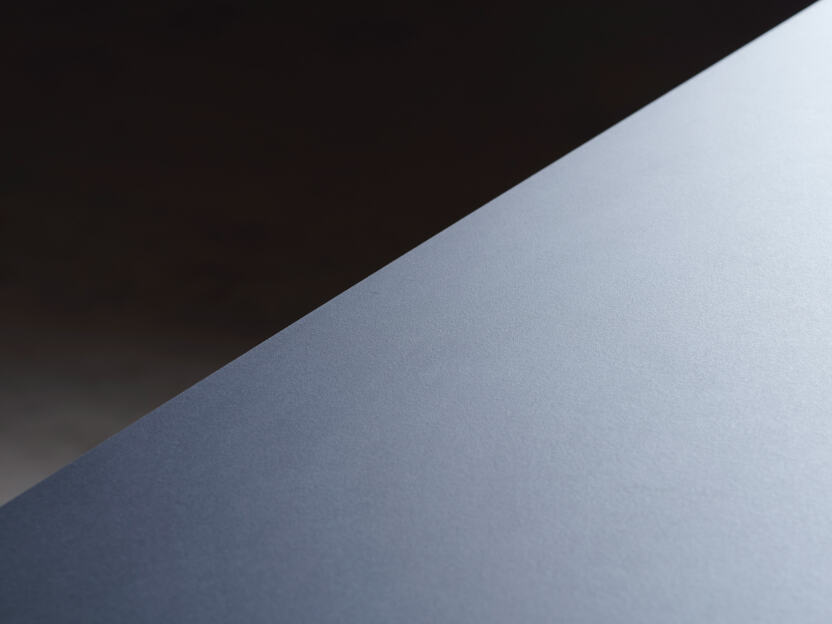 Edges and base materials of a linoleum table top
3 types of panels and about 30 different edge variations as follows:
• The Multiplex solid birch panel is made of several veneer layers and is available in 3 panel thicknesses. A stable tabletop type, which can alternatively be provided with an 25° edge bevel.
• The strip board consists of solid fir wood glued together with poplar wood veneer and a very thin MDF cover layer. A stable base that is particularly suitable for large-format table tops and offers the largest selection of edges or glued-in edges.
• The MDF board is an elegant, delicate tabletop that should be combined with a crossbeam to ensure stability.
All our wood types are of European origin.
Hygienic and easy to clean
Naturally antistatic, linoleum is slightly fungicidal and bacteriostatic, even against various microorganisms. Furthermore, it is very resistant to oils and fats, so that our linoleum tabletops are often used as a dining table in private households as well as in restaurants. We offer thoroughly tested cleaning and refreshing sprays for you to perfectly maintain your linoleum tabletop.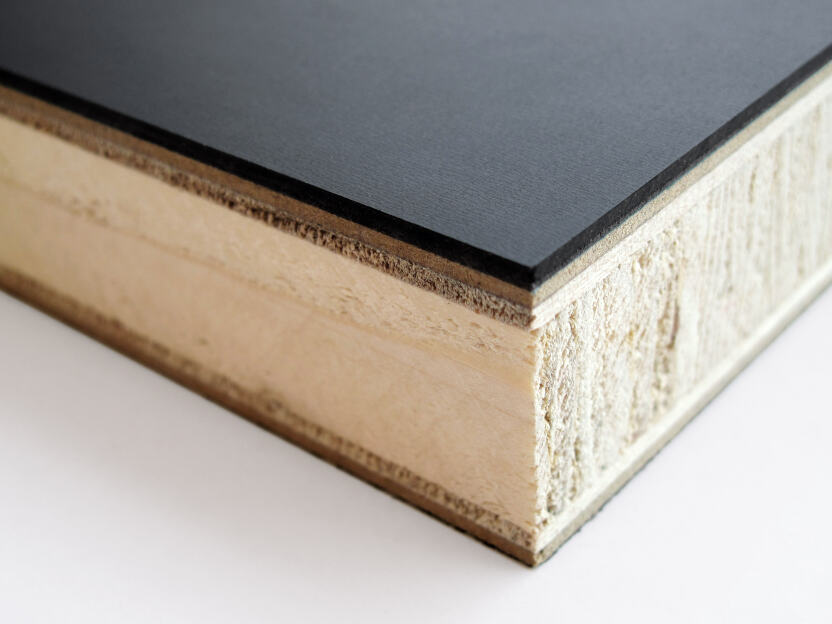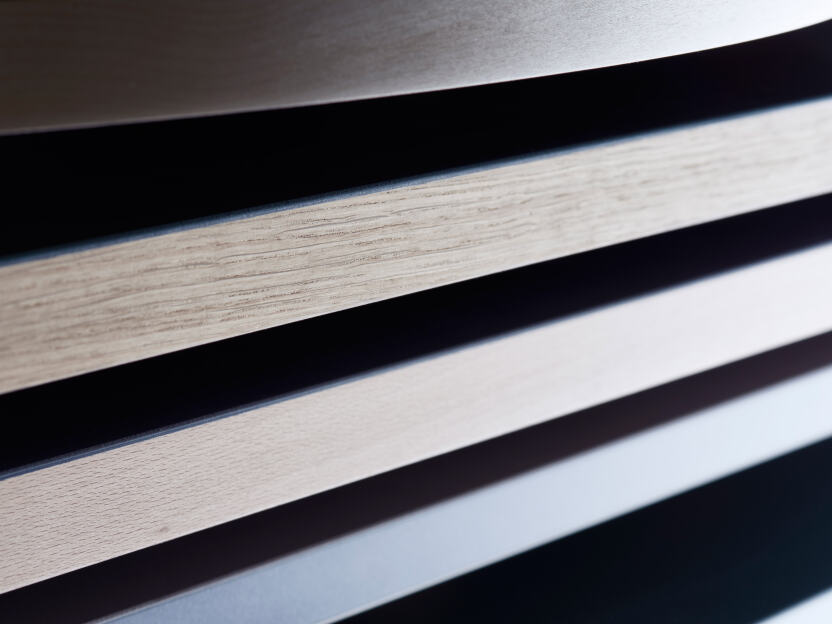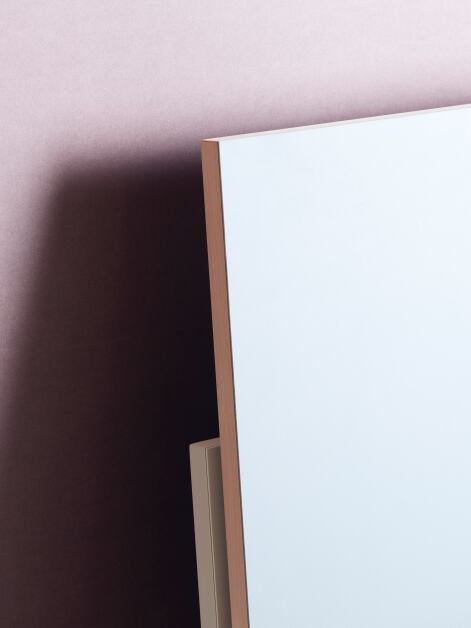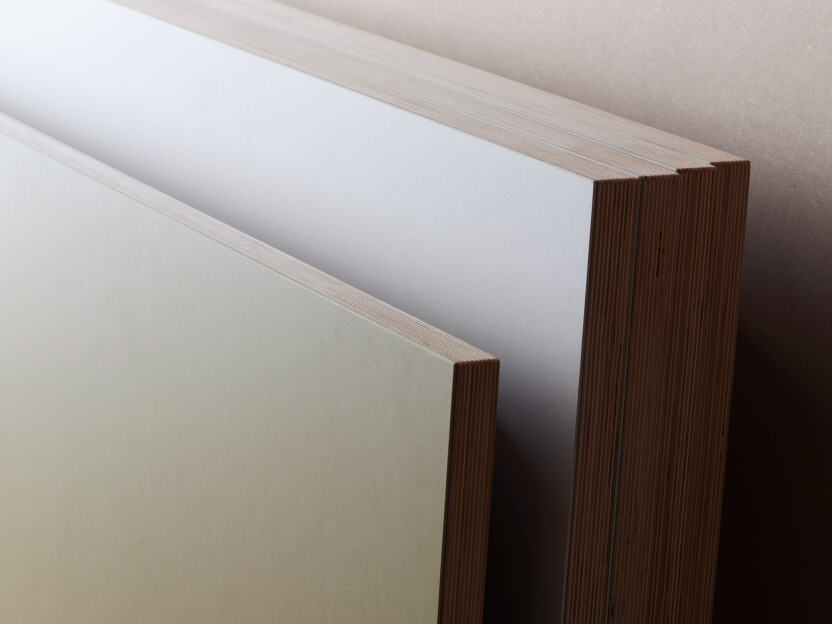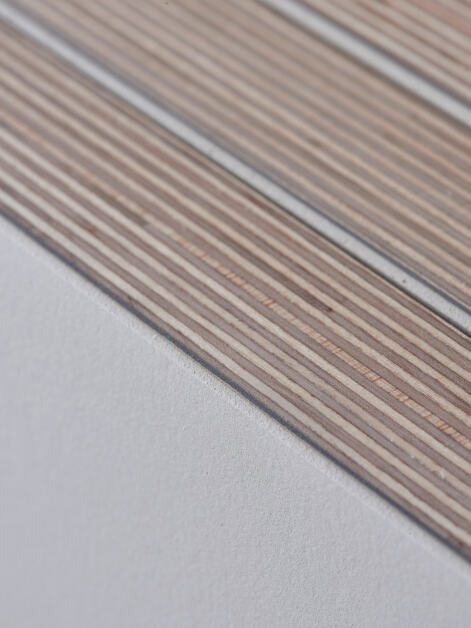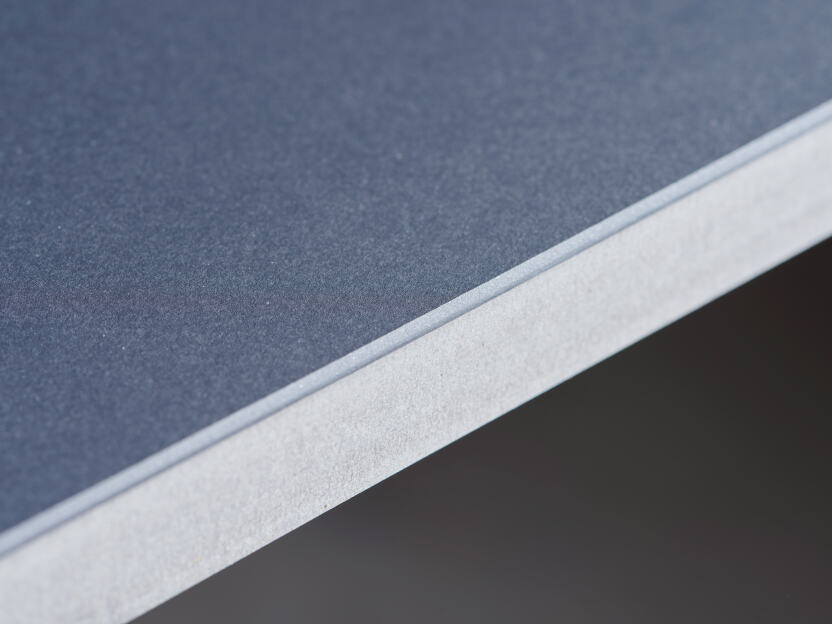 Manufacturing tolerances and material characteristics
Furniture Linoleum is produced by a mixing process containing natural raw materials. Therefore, minor inclusions or color streaks cannot be completely avoided. When checking the linoleum rolls, we make sure that larger deviations are cut out. Multiplex birch plywood is subject to tolerances in terms of tabletop thickness which can vary by 1-2mm.
A drying chamber film might appear on the linoleum surface when it comes to light colors. This yellow tinge completely disappears after a few hours in the sunlight. This natural process might occur again if the surface is covered with monitors, mousepads and similar items.
Excellent!
Forbo's furniture linoleum has already received several awards, including the Red Dot Design Award, the Award for Good Industrial Design and the Interzum Award. As a low-emission product it contributes to a healthier indoor climate and has been awarded the "The Blue Angel" eco-label.
More about linoleum
The name is made up of the Latin "Linum Usitatissimum" flax and "Oleum" for oil. Linoleum is very resistant to oils, fats and tar. Linoleum is antistatic and even slightly fungicidal and bacteriostatic to various microorganisms. Linoleum is heavy to normally flammable and typically meets Class C-fl in the European fire classification system, putting it among a class of other resilient coverings. Linoleum is not very puncture resistant and is not suitable for use in damp rooms. In addition, linoleum is very sensitive to alkalis and is chemically degraded by them.
Get a free linoleum sample set
The sample set includes all 26 shades of linoleum and two types of tabletops core materials and types of edges.
Order now