Pin Board
Designed by Michael Anton Kastenbauer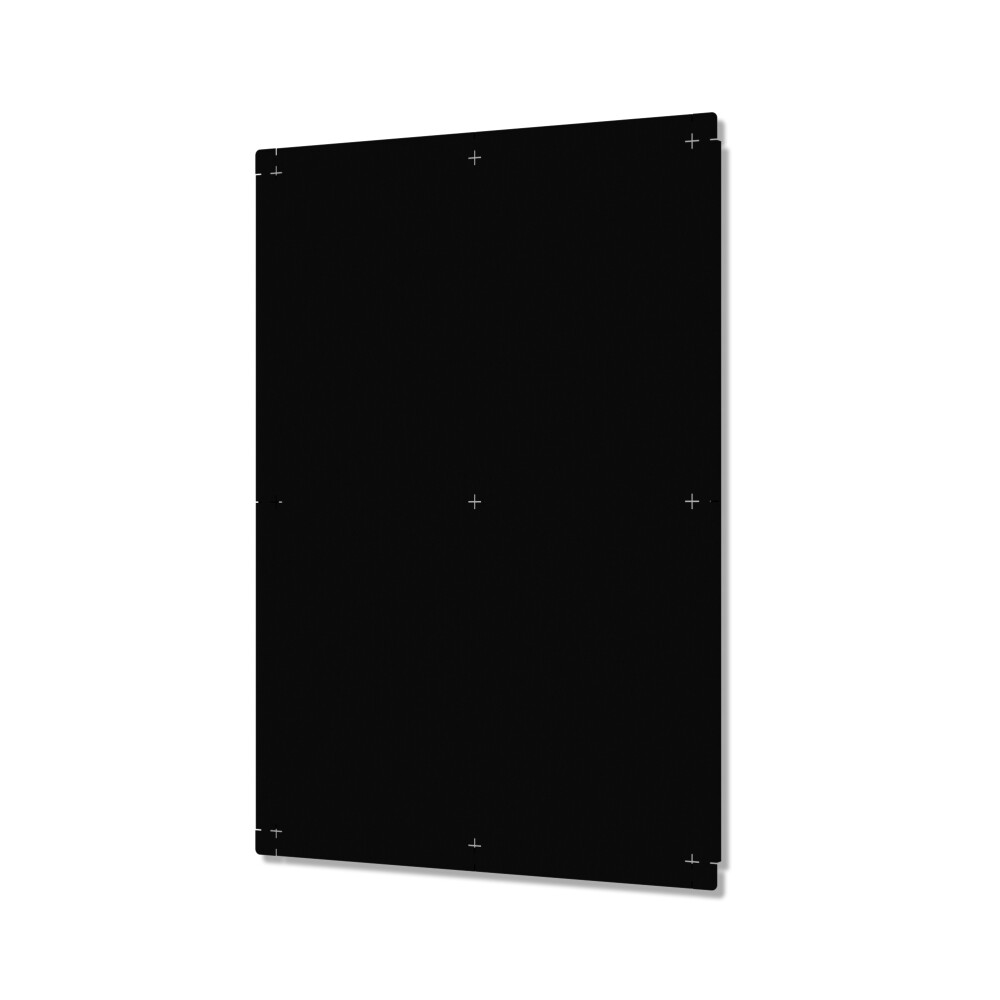 Pin shows what is important. Simple and beautiful, Pin has enough clarity to keep everything clearly ready for you. Be it something your head needs to remember, or something your heart is always happy about. Everything is quickly pinned – and also removed again, because Pin is magnetic. You can also write on Pin: with liquid chalk markers on the matte black version and with whiteboard markers on the glossy white version. Whether you need a memory board or a blank sheet, Pin is pure support.
The magnetic board folded from 1 mm thick sheet steel is powder coated in one color, optionally in matte black or glossy white. Surface is visually divided into 4 sections, with punch-outs inspired of the fitting crosses from the printing sector. The mounting is invisible and flat to the wall by means of a rear fold. On both versions can be written: on black with chalk markers and on white with whiteboard markers.
Download: Assembly instructions
Manufacturer: Faust Linoleum / Designer: Michael Anton Kastenbauer / Material: Powder coated steel / Measurements: L100,0 x D71,0 x H2,0 cm / Weight: 6,7 kg / Made in Italy / Details: Wall mounted product. Please follow our assembly instructions.